The Value of a Place Brand
Global competition, cluster initiatives, generational shifts, sustainability practices, and good old human behavior are driving the growth and resurgence of cities.  Along with growing populations comes a growing appreciation that brand development applies to places.
Too often this "growing appreciation" leads business and government leaders to mistakenly believe that they can create a brand via committee, marketing agency, or contest. A place brand is not a tourism campaign. It is not  a video of the local architecture or a salute to the bygone days of past greatness.  It isn't "quality of life" or the services, geography, cultural attractions, waterfronts, canal sides or the number of conferences coming to town.  It isn't a song, a billboard, a or a slogan crafted in a conference room by well-intentioned marketing folk (despite how cool the Made In Detroit video is).  Or worse, positioning Buffalo as an "All American City", along with 600 other communities with the same "made for no one" brand as a previous county executive wanted to insist.
A place brand, like all other types of authentic brands, is a promise of wha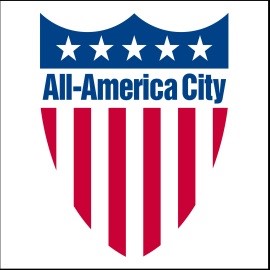 t you will experience in a specific place and a reflection of the values that the people, companies, organizations and government in that place engender.  It is the recognizable differentiation of that community. It is determined not by what you say it is, but what those who interact with it say it is.
There's Just Something About The Place…
Buffalo/WNY is getting a moment in the "entrepreneurial spotlight". And yet, the region still does not have a recognizable place brand let alone a sustainable one. Folks want to celebrate architecture, tourism, or cultural activities, or a cheap place to live as the "Buffalo Brand"….   just like a dozen other cities.
Within the region's entrepreneurial groups many see a more applicable differentiation- innovative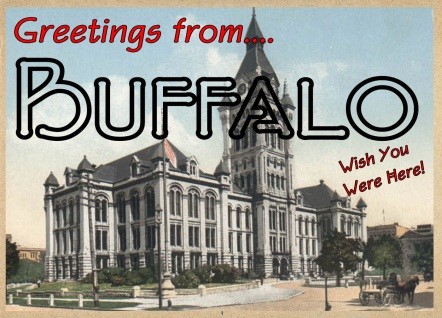 entrepreneurship. Like Buffalo innovators a hundred years ago, a new breed of innovative entrepreneur is alive and kickin'.  And like their predecessors, these entrepreneurs are not just creating new products, but new ways of working, creating cultures, and breaking through boundaries.
So the question becomes "by focusing on innovative entrepreneurship, not just technology, or products, but the actual art of entrepreneurship and how it works, can Buffalo once again leverage an advantage that at one time made it one of the most important cities in the U.S.?" Can this become the region's Place Brand?
Built On Innovation
Invention, innovation and entrepreneurship have long been at the heart of WNY business . AC Electricity was born in Buffalo thanks to Nikola Tesla. American Express and the Pony Express were founded in Buffalo, so were windshield wipers, the heart pacemaker, air conditioning, grain mills, non-dairy creamer and even the electric chair. The first electric street lights in the world lit up Ganson Street. The first day care center in the world was in Buffalo. Pratt and Lambert Paint Company was the largest paint supplier in the world.
Thought leadership has not been found only in technology and business. Buffalo is home to innovative architecture (Frank Lloyd Wright, Louis B. Sullivan). Buffalo was an early force in urban design (Fredrick Law Olmstead) featuring connected parkways and green spaces that still provide respite in the heart of the city. And the Arts & Crafts movement found a home for its philosophies (Elbert Hubbard) as well as it's amazing craft work.
A true pioneer of innovative entrepreneurship, the Larkin Soap Company was the largest of its kind in the world.  It developed many original sales and marketing tools decades before they became popular, including: to door to door sales, premiums, direct mail, mail-order, coupons, and group/cooperative buying clubs. It built an admin building in the early 1900's that was both architecturally and philosophically 100 years ahead of its time with a focus on employee culture and sustainable work environments.
21st Century Entrepreneurship
Today in WNY entrepreneurs apply innovation in many ways…  how startups are funded (43North, Buffalo Angels/WNY Venture Assoc), housed (D!G, The Foundry), started (VCamp, Z80), taught (StartUp CEL) talked about (StartupGrind) and even how ideas get started (Startup Weekend), how clusters form (Buffalo Niagara Medical Campus) …. How we find our food (Lloyd Tacos and the Larkin Experience), get sustainably healthy food (Bidwell Farmers Market), grow our neighborhoods (Sweetness_7) and even watch cutting edge art (Buffalo Infringement).  Entrepreneurship has become a symbol of both the past and potential future of the region.  But it isn't enough to make innovation the area's brand. Not yet.
There Is More Needed
Here's the challenge with "innovation" as a place brand. Innovation can no longer simply be applied to the products entrepreneur might make nor only to "technology businesses", it must be applied across all aspects of the region. If a place is to claim "innovation" as a brand, it needs to work as an entrepreneur works, thinks and grows. The regional culture must be collaborative and innovative where ever you turn, not solely in certain spots, or certain market segments.
Local business leaders must be innovative. Corporate and large businesses must stop looking for employees to be loyal and instead reward intrapreneurial thinking. They need to be seen as involved in growing the region, not just existing within it. Not-for-Profits need to become thought leaders in their own right, identifying how they can help nurture a culture of innovation within themselves and the community. Small and medium firms need to drive for growth, even if it means taking on risk.
Local government leaders have to bring innovation into policy. Cooperative efforts to bring municipal broadband across the region can't be delay by politics as usual. New forms of economic development need to take root.  And government itself must become far more innovative in how it provides services, whether that means consolidating government or streamlining departments.
Educational institutions from grade school to post graduate studies need to create teaching environments that drive innovation. And these need to be applied equitably across the region. Buffalo/WNY can not succeed if half the population is not functioning, either living below the poverty line, illiterate or untrained for work. The region's culture needs to shift from glass half empty to glass half full. It needs to wipe away decades of decay and loss.
And In the End…
Innovation is the outcome the world is searching for.  It's in the DNA of WNY, but it has fallen from our vernacular and been replaced in our belief system by loyalty. We will know that innovation, and it's sibling entrepreneurship, is well and truly revived in WNY when our dinner table conversations change from "Uncle Al has a job for you at the auto plant", to "Aunt Naomi needs help growing the company she just started."