EDWARD TIERNEY
High Reliability Executive
Driving Organizations to Execute High Reliability Principles and Practices
Electricity Is Really Just Organized Lightning
-George Carlin
What I Know
For 25 years I've utilized High Reliability Organization (HRO) principles to consistently exceed customer expectations, outpace potential risks, and drive rapid growth. Those efforts have included applying and validating the power of high reliability principles to achieve over-the-top operational excellence and brand credibility in non-traditional and traditional HRO industries alike.  
Throughout my career, I have been committed to fostering visionary outcomes for the organizations I work for, consult with, and own. This has culminated in understanding and applying High Reliability principles in my work.
HRO OUTCOMES
that drive strategic goals, undergird the strength of the firm, and exceed expectations
HRO PEOPLE
who clearly know their roles, welcome training, manage change, and work collaboratively
HRO PEOPLE
who clearly know their roles, welcome training, manage change, and work collaboratively
HRO PROCESSES
that create a culture because they are understandable, followed, measured, and work correctly
My Approach
With a focused and strategic approach, I work to advance the ability of the organization and its assets to succeed in today's relentless marketplace. My primary efforts have focused on developing companies that perform better than the competition, outpace their industry, and manage their future.
I practice the HRO principles I preach. I use collaboration, empowerment, and accountability as the basis of continuous improvement. I am an innovative problem solver, seek the true root of an issue, and leverage knowledge from all sources.
I bring critical high reliability skills as well. I am a trained systems expert, with extensive statistical and research experience as well as an appreciation of what can and can't work. I bring tools, skills, and expertise in operations, production, quality, supply chain, and businesses development.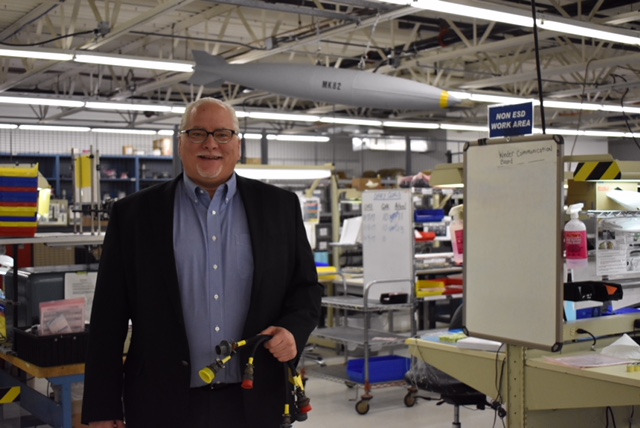 I utilize best practices regardless of industry when something new is needed. I understand the natural interdependence of organizational structures and I am always the first to roll up my sleeves and jump in.
I've found that when implementing high reliability organizing principles there are two types of impacts a company realizes.
The obvious is high reliability outcomes.
Less obvious are business level outcomes.
BUSINESS OUTCOMES
Clear communications, agreed expectations, safe work environments, plans to deal with risks, and empowered decision-making lead to more than HRO results. Organizing a company to become a High Reliability firm goes beyond high reliability expectations and leads to critical business results that all companies strive for. Throughout my career I have found that by addressing reliability, the principles that form the framework of HRO result in significant business impact, including:
Decreased Costs: Errors and crises cost money,time, and goodwill. HRO organizations experience far fewer mistakes and they are less catastrophic.
Increased Sales Revenue: Earning a reputation for fewer problems encourages customers to place more business with you.
Improved Quality: Increased attention to production, including experts in problem solving and developing a continuous improvement atmosphere always improves quality.
Reduced Lead Time: Clear communication leads to better control of supply chain and manufacturing processes leading to better lead times.
HRO OUTCOMES
While each opportunity I've worked on has different expectations, they have all realized impact across a shared set of specific HRO related outcomes.
Managed Risks: Many organizations have a limited view of the risks they face. This means that when a risk becomes reality, they are underprepared and overwhelmed and fall into a crisis management strategy. Crises suck the wind out of an organization's strategic plans and overshadow tactical efforts.
Improved Safety: Safety comes in many forms. It can affect employees, customers, and the public. Safety cannot by inspected into a culture, it must be the responsibility of every member of the team, especially senior staff.
Clearer Communications: Assumptions, gut feel, and hierarchy get in the way of clear understanding. Muddled understanding is at the root of human error and organizational failure.
Better Decision Making: Strong decisions are made as close to the situation as possible. This is where the details live, and the results come to roost. In other words this is where the expertise lies. To often organizations drive decisions up the hierarchy, away from the experts.
Don't Wait Any Longer. Let's Talk About Your Next Step.